Contact Becke for more information: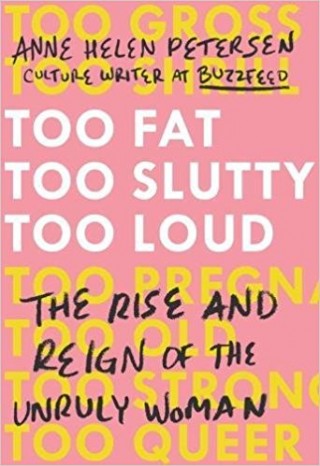 Download press release
Too Fat, Too Slutty, Too Loud
The Rise and Reign of the Unruly Woman
From BuzzFeed culture writer Anne Helen Petersen comes an accessible, analytical look at how modern female celebrities are pushing boundaries of what it means to be an 'acceptable woman'.
In TOO FAT, TOO SLUTTY, TOO LOUD: The Rise and Reign of the Unruly Woman, the Scandals of Classic Hollywood author is determined to change the way people think about women who are continuously labelled too brazen, too opinionated, too revealing … just 'too much'.
Anne Helen Petersen watched the election unfold on November 8 2016, and as her disbelief of a Trump victory became indisputable, Petersen sensed that the result "signalled the beginning of a backlash that has been quietly brewing for years, as unruly women of various forms have come to dominate the cultural landscape."  Petersen examines this phenomenon using the lens of "unruliness" to discuss the ascension of pop culture powerhouses like Nicki Minaj and her "sexually explicit" representation, Melissa McCarthy and her successful career despite public fascination with her weight, and Caitlyn Jenner's grand coming-out reveal. Why does the public love to love (and hate) these controversial figures?  Petersen breaks this question down with ten critical essays on famous and influential women the public felt were "too big, queer, loud, smart, sexual, or otherwise abject for mainstream audiences."
As well as Minaj, McCarthy and Jenner, Petersen examines Serena Williams, Kim Kardashian, Lena Dunham, Madonna, Abbi Jacobson, Ilana Glazer and Jennifer Weiner.  TOO FAT, TOO SLUTTY, TOO LOUD is an engaging, conversation-starting book on how the public's criticism makes and breaks a celebrity woman today.