Contact Becke for more information: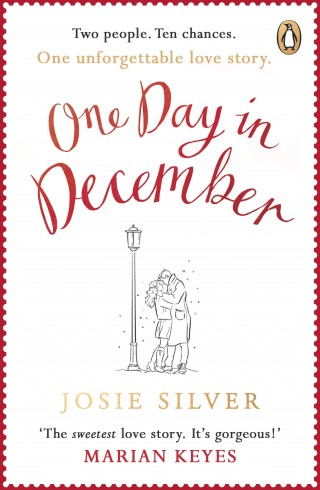 Download press release
One Day in December
'One Day in December is the SWEETEST love story. It's gorgeous, absolutely lovely. Readers are going to love it!'  Marian Keyes
Laurie is pretty sure love at first sight doesn't exist.  After all, life isn't a scene from the movies, is it?  But then, through a misted-up bus window one snowy December day, she sees a man who she knows instantly is the one.  Their eyes meet, there's a moment of pure magic…and then her bus drives away.
Following Laurie, Sarah and Jack through ten years of love, heartbreak and friendship, One Day in December is a joyous, heart-warming and immensely moving love story to escape into forever.
'The novelistic equivalent to Love, Actually'

The Bookseller

'The love story you've been waiting for … I loved it!'

Miranda Dickinson

'The number one feel-good read of Christmas 2018'

Dinah Jefferies, author of The Tea Planter's Wife