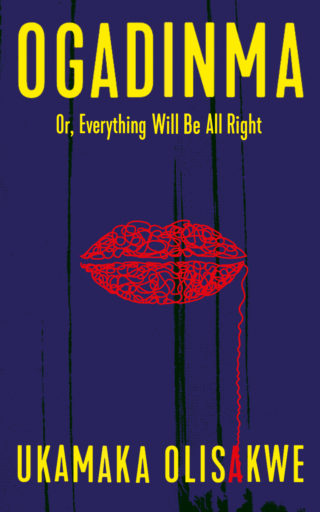 Download press release
Ogadinma or, Everything Will be All Right
A modern feminist classic in the making from a rising star of the Nigerian literature scene
Ogadinma or, Everything Will be All Right tells the story of the naïve and trusting Ogadinma as she battles against Nigeria's societal expectations in the 1980s.
After a rape and unwanted pregnancy leave her exiled from her family in Kano, thwarting her plans to go to university, she is sent to stay with her aunt in Lagos and pressured into a marriage with an older man. As their whirlwind romance descends into abuse and indignity, Ogadinma is forced to channel her independence and resourcefulness to escape a fate which appears all but inevitable.
The novel illuminates a fascinating time in Nigeria's recent past, as the novel's heroine struggles against the shackles of a Church-dominated society amid rising political turmoil. Ogadinma, the UK debut by Ukamaka Olisakwe, introduces a heroine for whom it is impossible not to root, and announces the author as a gifted chronicler of the patriarchal experience.
"A stirring, unflinching novel that further cements Olisakwe as an important feminist voice."

Rob Spillman, co-founder of Tin House and author of All Tomorrow's Parties