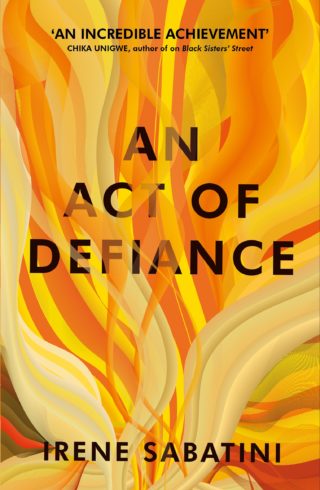 Download press release
An Act of Defiance
Harare, 2000. Gabrielle, a newly qualified lawyer, has been assigned a rape case, a private prosecution brought by the father of a schoolgirl against a rising star in Mugabe's Zanu-PF party. The case is political and controversial, and it is one Gabrielle hopes will set a new precedent. Moving in the same Harare social circles is Ben, an urbane and charismatic American junior diplomat. He contrasts with her previous lover: the serious and authoritative Giorgio, now living in Columbia. The chemistry is instant, and they begin a tentative love affair.
But Zimbabwe is in turmoil and unspeakable violence is commonplace. White farmers are being attacked and the president's youth wing is terrorising his political opponents. As The Old Man tightens his grip on power, Gabrielle finds herself under increasing pressure to drop the private prosecution. It is against this backdrop that she and Ben suffer a shocking, prolonged attack which sees their lives splinter across continents and their stories diverge, forcing Gabrielle on a painful journey towards self-realisation.
Irene Sabatini has written an unforgettable novel about love, agency, motherhood and bravery. An Act of Defiance shows how the dehumanising effects of political violence can shape and remake a life.
"A searing, delightful gem of a book."

Novuyo Rose Tshuma, author of House of Stone

"An incredible achievement"

Chika Unigwe, author of On Black Sisters' Street