Contact Becke for more information: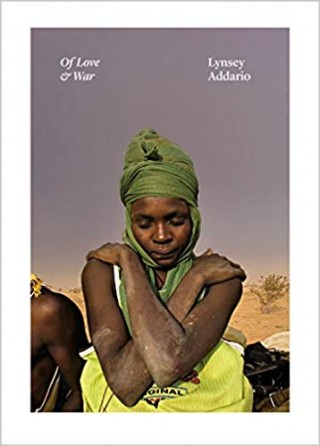 Download press release
Of Love & War
Lynsey Addario has captured audiences with her disarming and compelling photographs and her uncanny ability to personalise even the most remote corners of our world.  In OF LOVE AND WAR, the Pulitzer Prize-winning photojournalist returns with a stunning collection of more than two hundred of her photographs from across the Middle East, South Asia, and Africa from the last twenty years.
Through Addario's eyes we bear witness to the human cost of war in gripping, full-colour photographs and in the form of field notes, personal letters and emails Addario has written over the years.  The book also features revelatory essays from esteemed writers such as Dexter Filkins, Aryn Baker, and Lydia Polgreen, and public figures such as Christy Turlington.
'This astonishing selection of photos from photojournalist Addario strongly demonstrates her conviction that by risking her life to cover gross injustices she can create visual and visceral proof of human rights violations. Addario's two decades of documenting wrongs begins with her work on life under the Taliban in Afghanistan and Pakistan. Photos of children at play in cemeteries, a crowded room in a secret school for girls near Kabul, and a prisoner chained to the wall at an underground prison are interspersed with personal letters from Addario to her family and loved ones, her own field notes, and contact sheets. Later sections feature images of war-torn Iraq and Libya, groups of refugees on the move, and conflict in Congo and South Sudan. There's a powerful series from the maternity ward at Magburaka Government Hospital in Sierra Leone, featuring a woman giving birth on a blood-soaked floor and a mother spoon-feeding her adult daughter, who was in a coma after having her first child. Addario's photographs are stunning, and this book, which she dedicates to the "brave and resilient" women and men she's documented, provides unique insight into the vital work of photojournalists.'

Publishers Weekly