Contact Becke for more information: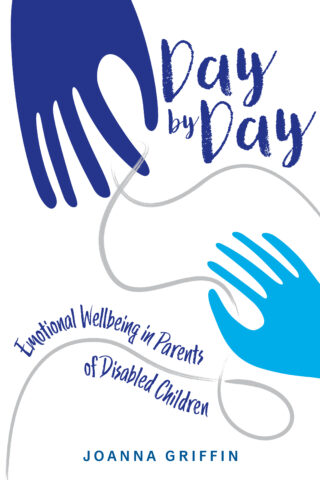 Download press release
Day by Day
Emotional Wellbeing in Parents of Disabled Children
In Day by Day, psychologist Joanna Griffin focuses on the wellbeing of parents and carers of disabled children.  Parenting a disabled child can elicit complex emotional responses.  For many parents the focus of those around them is solely on the child and their own needs become neglected.  The author's personal experience as a parent of a disabled child and her professional expertise informs this book which explores what helps, and hinders, parent carers' emotional wellbeing.
'This book, written from Jo's personal experience combined with her professional knowledge and expertise, is for and about families. It is firmly grounded in reality, with quotes from families that many of us can easily identify with. It is informative and practical, honest and hopeful. This is a resource that will not only be useful for families but also help professionals who support them to better understand what life is like, day by day.'

Viv Cooper, CEO of the Challenging Behaviour Foundation and Parent Carer

'Written for parents of disabled children, they will find emotional support, encouragement and practical guidance in this important book… a lifeline for parents of a disabled child and a comprehensive resource book for professionals.'

Dr Lisa Greenspan, Chartered Counselling Psychologist, Founding Director London Accessible Psychotherapy & Inclusive Supervision (LAPIS)

'Written with Joanna's insight as a Counselling Psychologist but more importantly as a mum, Day by Day is raw, honest and practical. The book will resonate with all parents of disabled children and become an empowering source of emotional support for those of us who care.'

Sam Carlisle, Mum of Elvi, 19, campaigner and founder of Cause Communications