Contact Sue for more information: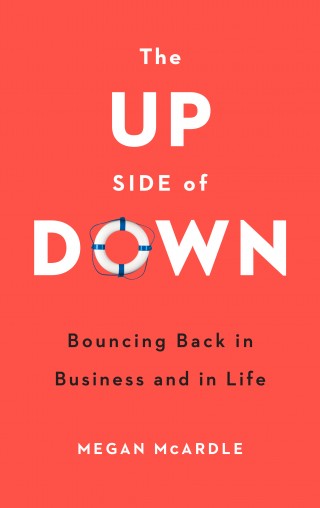 The Up Side of Down
BOUNCING BACK IN BUSINESS AND IN LIFE
Why do some failures inspire breakthroughs and others breakdown?
We are surrounded by failure. It is a natural part of life. Most new products fail. So do most businesses. And, if we are honest, most of us have experienced a major setback in our personal or professional lives. Yet we are terrified of failure, it's painful and embarrassing. We don't like it. But as journalist and commentator Megan McArdle argues in her life-changing new book, THE UP SIDE OF DOWN, failure is how people and businesses learn.
Whether they are operating as individuals or organisations, people let failure cripple them. Blocked by cognitive errors, most are unable to pick themselves up swiftly and move on to a new strategy. Instead they will waste time consumed by their own anxieties brought about by failure. Messing up goes against the grain, we feel it should not be possible to blunder your way to the top. From Alexander the Great to Abraham Lincoln, we lionise pioneers and innovators who triumph, but rarely do we discuss the false theories they believed and dead ends they went down along the way.
McArdle engagingly reveals that by embracing risk and change, we learn about what works and what doesn't. Drawing on cutting-edge research in science, psychology and economics, and using compelling case studies, THE UP SIDE OF DOWN shows how we could and should be using our experiences of failure and error to our advantage. You have to learn to fail well.
Shining a light on various aspects of society and exploring her own experiences of failure – losing her job and sending her CVs into a void, desperately clinging to a relationship that was clearly not working – Megan McArdle shows how to recognise when you're in a rut, how to dig your way out and bounce back successfully.
Thought-provoking, enlightening and hugely inspiring, THE UP SIDE OF DOWN just might change the way you see the world.
A vibrant book on a vibrant subject…full of unexpected insights and a pleasure to read.

Tim Harford