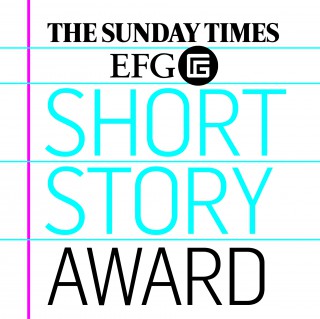 Download press release
The Sunday Times EFG Short Story Award 2016
The world's richest prize for short fiction
The 2016 Sunday Times EFG Short Story Award is the world's richest prize for a single short story, with the winner receiving £30,000. Regularly attracting talent from around the world, this year's shortlist again reflects the prize's global reach.
The six shortlisted writers and the titles of their short stories are:
'The Dacha' by Alix Christie
 'The News of Her Death' by Petina Gappah
 'What Time is it Now, Where You Are?' by Colum McCann
'Unbeschert' by Edith Pearlman
'The Phosphoresence' by Nicholas Ruddock
'The Human Phonograph' by Jonathan Tel
Now in its seventh year, the award has again cemented its reputation for showcasing both established and emerging writers. Alix Christie's first novel, Gutenberg's Apprentice, was published in 2014, whilst celebrated author Edith Pearlman has published more than 250 works of short fiction. Jonathan Tel is the only author to have been previously shortlisted.
The winner will receive £30,000, and the five other shortlisted writers will each receive £1,000. The winner will be announced at a gala dinner hosted by EFG at Stationers' Hall in London on Friday 22 April. Readers can read the shortlisted stories on the new website for the prize: www.shortstoryaward.co.uk
This year's judging panel comprises broadcaster and novelist Melvyn Bragg; critic and commentator Alex Clark; novelist and short story-writer Mark Haddon, and award-winning author Rose Tremain. Andrew Holgate, Literary Editor of The Sunday Times, completes the line-up, alongside the non-voting chair of judges Lord Matthew Evans, who co-founded the award in 2010.  The Award accepts entries of 6,000 words or under published in English from fiction authors from anywhere in the world who have been published in the UK or Ireland. The Award reflects The Sunday Times' support for outstanding writing and the rich literary heritage of the newspaper, and the ongoing commitment of EFG, a leading international private bank, to the literary world. The Award is managed each year by the reading charity, BookTrust.
Previous winners are Chinese writer Yiyun Li for her story 'A Sheltered Woman' (2015), three Pulitzer prizewinners – US author Adam Johnson (2014), US-Dominican author Junot Diaz (2013) and US author Anthony Doerr (2011) – Kevin Barry from Ireland (2012), and CK Stead from New Zealand (2010). Shortlisted authors have included Hilary Mantel, Emma Donoghue, David Vann, Elizabeth Strout, Ali Smith and Gerard Woodward.
For full details of the Award visit:
www.shortstoryaward.co.uk     or www.booktrust.org.uk/sundaytimesEFG
Keep up-to-date with the Award via Twitter (@shortstoryaward , @EFGint and #STEFG) and Facebook: https://www.facebook.com/pages/Sunday-Times-EFG-Short-Story-Award/103783816320081