Contact Sue for more information: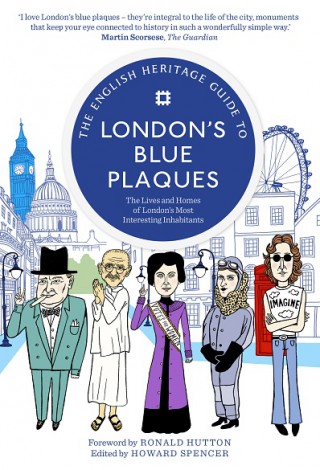 Download press release
The English Heritage Guide to London's Blue Plaques
The Lives and Homes of London's Most Interesting Inhabitants
THE FIRST EVER OFFICIAL PORTABLE GUIDE TO LONDON'S FAMOUS BLUE PLAQUES
London is home to over 900 Blue Plaques. Unique to Britain, Blue Plaques are much loved historical markers of our rich heritage and the notable characters who have lived on our shores.
Gathered together in this beautifully-produced edition, London's Blue Plaques is a handy, compact guide to the lives and the residences of the city's most interesting inhabitants. With colour illustrations throughout, each listing offers insights into these fascinating figures – the book illuminates the lives of artists, film stars, authors, war heroes, politicians, musicians, scientists and activists as well as noteworthy and curious details about the buildings themselves and the localities within which they are found.
Creative, intellectual, dynamic people have always been drawn to this vast city and its streets continue to hum with history being made. London's Blue Plaques is a hugely enjoyable reminder – to its inhabitants and visitors alike – just what an inspiring and fertile place it is.