Contact Sue for more information: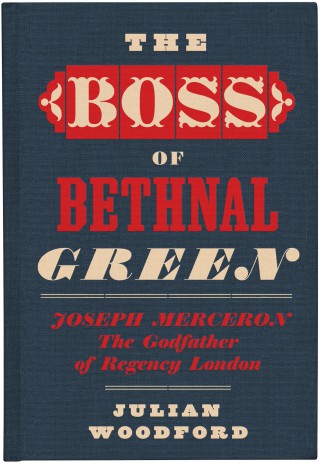 Download press release
THE BOSS OF BETHNAL GREEN
Joseph Merceron: The Godfather of Regency London
MEET THE REGENCY OVERLORD WHO SET THE TEMPLATE FOR CRIMINALITY AND CORRUPT POLITICS IN THE EAST END
In his compelling and eloquent new biography, Julian Woodford uncovers the breathtakingly appalling life of Joseph Merceron (1764 -1839), gangster and corrupt magistrate, who accumulated enormous wealth while presiding over the creation of the poorest slums in Georgian London.
Ruling Spitalfields and Bethnal Green from his house in Brick Lane for half a century, he gave the East End the bad reputation that still lingers today, and the exploits of recent gangsters and political miscreants pale by comparison with Joseph Merceron's staggering violence and ruthlessness.
Julian Woodford's shrewd biography – the first on this subject – is essential reading for all those interested in eighteenth century London, anyone fascinated by the capital's criminal history and everyone who loves an exciting true story well told.