Contact Sue for more information: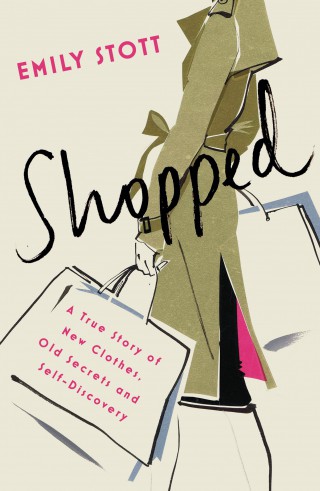 Download press release
Shopped
A true story of New Clothes, Trade Secrets and Self-Discovery
Ever wondered why you go out shopping for one item but come back with three others? Why your bum looks bigger or smaller depending on the changing room mirrors? And can it really be the case that we wear only 20% of our wardrobe 80% of the time?
Shopped is the story of how one woman's passion for clothes would end up shaping her life. As a little girl, Emily longed to be a star, a big part of which was the dressing up – the high street shopping trips she took later as a teenager sparked an obsession that would take her on a journey into a consumerist heaven.
Using her skills as a trained actress, she became a woman who acted every day to make a living. A clothes lover who slowly grew to understand the true power of dressing-up.
Part personal memoir, part retail history, Shopped reveals the truth behind secret shopping assignments, retail knowhow and working for big name brands – this lively, funny and addictive memoir of the high street delivers interviews, insight, extraordinary anecdote and inside knowledge of the brands, shops, celebrities and business people who've shaped our shopping lives.