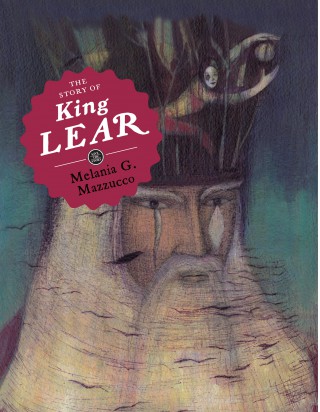 Save the Story; unforgettable stories retold by today's greatest writers
The Story of King Lear, The Story of Crime and Punishment
AUTUMN 2014, PUSHKIN CHILDREN'S BOOKS PUBLISH THE COMPLETE SAVE THE STORY SERIES
Beautifully illustrated, a 10 – book series of the world's great stories retold for children by some of the best contemporary writers.
Save the Story is a library of favourite stories from around the world, retold for today's children by some of the best contemporary writers. Each book is beautifully illustrated and accompanied by an author's afterword describing its origin. The series was conceived by Alessandro Baricco working in close collaboration with Scuola Holden in Turin, founded specifically to develop new and innovative ways of telling stories. The Save the Story series Italian edition was a great success in Italy, and has been translated into Italian, Spanish, Portuguese, Russian, Hungarian, Bulgarian, Greek, Turkish, Hebrew and Chinese. Pushkin Children's publishes the full series in Autumn 2014 for the first time in English.
Published October 2014:
THE STORY OF CRIME AND PUNISHMENT by A. B. YEHOSHUA, with special thanks to DOSTOYEVSKY Illustrations by SONJA BOUGAEVA Translator STUART SCHOFFMAN
The unforgettable tale of guilt and redemption uncompromisingly retold by a bestselling Israeli author. This retelling of Crime and Punishment is the perfect introduction to Dostoyevsky – and by extension Russian literature – for the next generation of readers.
THE STORY OF KING LEAR by MELANIA G. MAZZUCCO, with special thanks to SHAKESPEARE Illustrations by EMANUELA ORCIARI Translator VIRGINIA JEWISS
A perfectly balanced retelling of one of Shakespeare's best plays, Unpatronizing, elegant and comprehensive. Shakespeare would no doubt have approved
Other titles in THE SAVE THE STORY series:
ANTIGONE BY ALI SMITH
GULLIVER BY JONATHAN COE
CAPTAIN NEMO BY DAVE EGGERS
DON JUAN BY ALESSANDRO BARICCO
GILGAMESH BY YIYUN LI
THE BETROTHED BY UMBERTO ECO
CYRANO DE BERGERAC BY STEFANO BENNI
THE NOSE BY ANREA CAMILLERI
Enticing, generously sized and dashingly illustrated….brilliantly told by top-flight novelists, they are fresh, idiosyncratic and winning

Guardian

This handsomely illustrated series… offers younger readers vivid, accessible first encounters with some literary heavyweights.

Metro