Contact Becke for more information: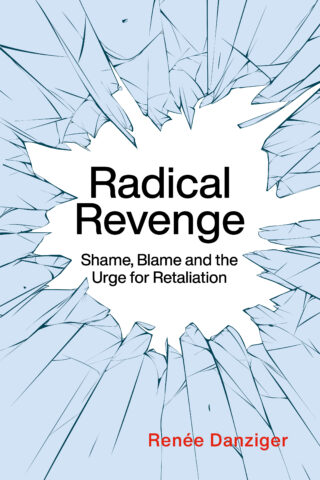 Download press release
Radical Revenge
Shame, Blame and the Urge for Retaliation
We all know what it's like to want revenge, but where does that urge come from?  Why is it so hard to give up?  And why can some people only satisfy it through extreme and brutal acts?  In her new book, Radical Revenge, Renée Danziger draws on psychoanalytic thinking to offer a fresh perspective on revenge.
Examining some of the most egregious examples of revenge in contemporary society Danziger discusses and develops the concept of radical revenge.  Deliberating mass shootings, internet trolling, revenge porn, and contemporary populist politics, she draws on psychoanalytic ideas about shame, envy, and thin-skinned narcissism to discuss why some people feel compelled to engage in destructive acts of radical revenge.
In this beautifully written and researched book, which includes an account of her attendance at a Trump rally, Renée Danziger brings a profound exploration of that difficult aspect of human experience: the longing for revenge. Her own family history, with its roots in the most devastating act of hatred and destruction – the Holocaust – gives a deeply personal and urgent edge to her investigation. It is an immensely readable and illuminating work that I can heartily recommend. It really does reach into those parts of us that we need to reach if future tragedy and enactment are to be averted.

David Morgan - Psychoanalyst and Consultant Psychotherapist

Danziger's incisive analysis of 'radical revenge' not only enhances our understanding of seemingly inexplicable acts of violence, but also highlights more productive ways of dealing with the enduring pain of previously inflicted harm to the self. In a fascinating discussion that ranges from internet porn to the radical evil of the Holocaust, from early modern paintings to contemporary populism in a post-truth era, this book brilliantly illuminates the psychological processes underlying the all-too-human desire to take revenge. A highly readable book that is simultaneously disturbing and stimulating, as well as offering ideas about alternative routes to recovery.

Mary Fulbrook, FBA - Professor of German History at UCL and author of Reckonings: Legacies of Nazi Persecution and the Quest for Justice

A masterful, richly illustrated analysis of every shade of revenge.

Owen Bennett-Jones - Former BBC correspondent and author of The Bhutto Dynasty