Contact Sue for more information: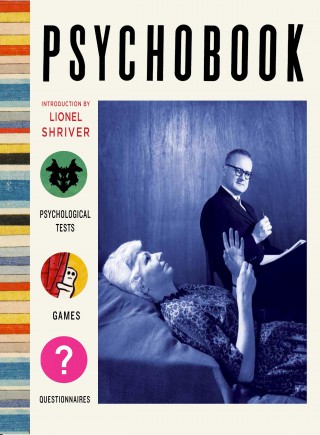 Download press release
Psychobook
From the publishers of the best-selling Psychogames comes Psychobook, a book designed to amaze, amuse, delight and confound. Within its pages you'll find a uniquely challenging collection of remastered tests, games and questionnaires originally created by professional psychologists in order to better understand the human mind. Hugely entertaining as well as informative, Psychobook allows us a fascinating peek behind the curtain of professional secrecy that has shrouded these techniques for too long. Sitting alongside the original tests, including classics such as the Rorschash Inkblot Test and the Thematic Apperception Test, are newly created questionnaires by Patricia Duncker, Robert McCrum, Will Eaves, Charles Boyle and Kate Pullinger. Imaginative, thought-provoking, ironic and sometimes unsettling, Psychobook subverts the assumptions of the original test creators as to just what constitutes a well-functioning brain.
As Lionel Shriver says in her introduction, 'Psychobook is part comedy, part history, part self‐help, and part coffee‐table objet d'art. It's part sincere, part tongue‐in‐cheek, part meditation, part mockery, but its production is universally beautiful, its sensibility universally droll.'
Please visit Psychobook's companion site – www.psychobook.co.uk – for more exercises and games, many of which are available to print out and do at home. You can even write in to one of our unqualified agony aunts who will advise on your dilemmas.