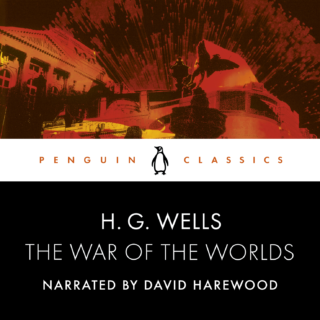 Download press release
Penguin Classics Audio
Penguin Random House launch a new series of audiobooks of the world-renowned Penguin Classics.
For the first time, these titles are totally unabridged in audio and include the highly regarded introductions from the print editions. The series launched with fifty titles released simultaneously. They have been performed by some the UK's best-known actors. The fifty narrators include Fleabag actors Sian Clifford (Tess of the D'Urbervilles) and Andrew Scott (Dubliners); Game of Thrones' Natalie Dormer (A Room of One's Own) and star of Homeland David Harewood (The War of the Worlds).
The ambitious casting will bring new audiences to these works from iconic authors such as Jane Austen, Charlotte Brontë and Franz Kafka as well as lesser-known titles published for the first time in audio, including The Wonderful Adventure of Nils Holgersson by Selma Lagerlӧf, read by Horrible Histories actor Mathew Baynton and The Yellow Wallpaper by Charlotte Perkins Gilman, read by Sheila Atim, Jamael Westman and Jessica Brown Findlay. The title selection includes one of the surprise bestsellers of recent years – Marcus Aurelius' Meditations will likely sell over 100,000 copies this year in print alone and now can reach an even wider audience in its audio edition, read by Richard Armitage (The Hobbit).