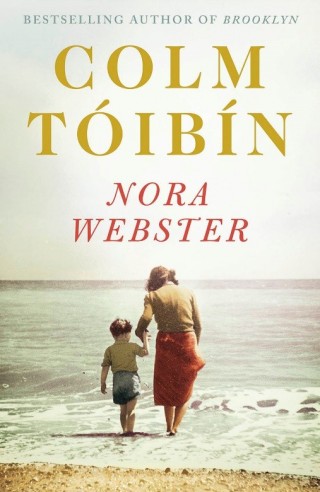 Nora Webster
One of the most memorable heroines in contemporary fiction...
"What surprised her was the hardness of her resolve, how easy it seemed to turn her back on what she had loved, leave this house on the lane to the cliff for others to know, for others to come to in the summer and fill with different noises. As she sat looking out at the bruised sky over the sea, she sighed as, finally, she let herself feel how much she had lost, how much she would miss."
It is the late 1960's in Ireland. Nora Webster is living in a small town looking after her four children, trying to rebuild her life after the death of her husband. She is fiercely intelligent, at times difficult and impatient, but she is trapped by her circumstances, and waiting for any chance which will lift her beyond them.
Slowly, through the gift of music and the power of friendship, she finds a glimmer of hope and a way of starting again. As the dynamic of the family changes, she emerges as a figure fiercely self-possessed but also of great moral ambiguity, making her one of the most memorable heroines in contemporary fiction.
The portrait that is painted in the years that follow is harrowing, piercingly insightful, always tender and deeply true.  Nora Webster is a novel that illuminates our own lives in a way that is rare in literature. Its humanity and compassion forge an unforgettable reading experience.