Contact Becke for more information: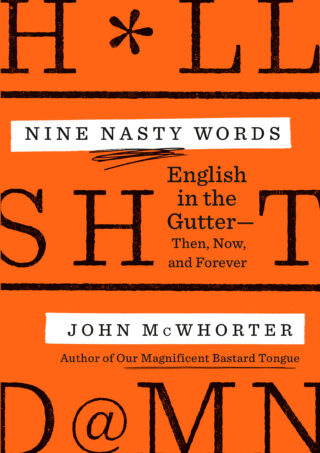 Nine Nasty Words
English in the Gutter: Then, Now, and Forever
Profanity channels our essence without always-making logical sense, and leaves us quaking at the utterance of what are, in the end, just words. But what is it about four-letter words that make them so much more?
We know why languages have terms of endearment, of greeting, of ritual—but why do all languages have collections of words that are "bad"? Profanity, it appears, is a fundamental part of being human.
In Nine Nasty Words, preeminent linguist John McWhorter examines the realms of language that are considered shocking and taboo. McWhorter digs in to the so-called "nasty words," asking questions like: how ass became a pronoun?; and how did hell lose its bite?
"Rollicking, salty, learned, and intensely informative, John McWhorter's Nine Nasty Words is a grand tour through the history of the profanities we (sometimes) abhor and (sometimes) revel in (and sometimes both), peppered with cameos by everyone from Geoffrey Chaucer and Cole Porter to Tallulah Bankhead and the too-little-known singer-songwriter Lucille Bogan, still making people blush seventy-odd years after her death, God bless her. I laughed frequently and learned plenty."

Benjamin Dreyer, New York Times bestselling author of Dreyer's English