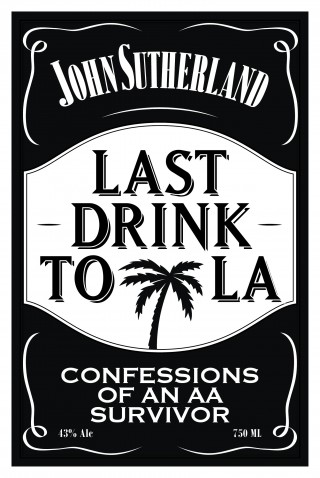 Last Drink to LA
In a new introduction, John Sutherland details how Last Drink to LA has helped him stay sober...
"For what it's worth, this book is a meditation. It is not a temperance tale ('How I Conquered the Demon Rum'). Nor is it a treatise on the disease of alcoholism. Least of all is it what AA calls a 'drunkalog' – told to terrify, inform and instruct. Just some thinking about drinking…"
Since its launch 70 years ago, Alcoholics Anonymous has sparked hot debate. For its advocates, it is simply the most efficient way of dealing with the tolerated epidemic of alcoholism; its opponents regard it as little better than a cult.
The 'fellowship' performs in different ways in different places. In Last Drink to LA, John Sutherland examines the exotic mutation of the movement in the hothouse atmosphere of southern California. This book is part reportage, part confession – a study of AA as it has evolved alongside the Dream Factory of Hollywood, laced with personal testimony from two generations of Sutherlands who have passed through it. If you're going to clean up, West is best. Or at least, more fun.
"This is one of the freshest, best written and funniest confessional memoirs."
~ GoodReads ~