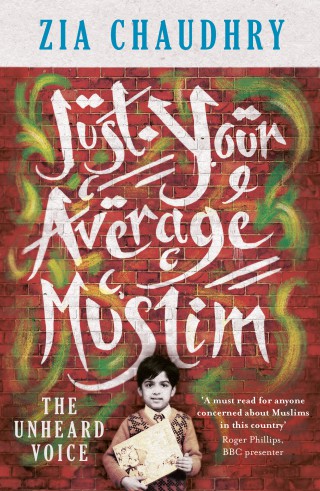 Just Your Average Muslim
A Muslim's reflections on growing up in the West
This book opens with a passionate appeal from Zia Chaudhry addressing the issues raised by the Charlie Hebdo killings in relation to the Muslim community and how 'we' as a nation have to pull together collectively if we are to hope in defeating these polarising and inciteful events.
Too often we see Islam and Muslims portrayed as fanatical jihadists or helpless victims of western oppression. This book provides a rare insight into what, as the book's title states, the average Muslim makes of it all.
Taking us on a personal journey from his time growing up in Lancashire and Liverpool in the 70s, to the present, Zia Chaudhry offers a Muslim's reflections on growing up in the West, finding his own way in his faith and reconciling it with the demands of modern-day work and family life.
Chaudhry is a successful criminal barrister and, nestling among the serious messages in this book, there is much humour as he tackles subjects as diverse as Ford Cortinas, the juxtaposition of science and religion, Beverly Hills Cop, South Park, conspiracy theorism, world politics, and how Islam has its own duty to once again produce the sorts of minds that helped shape the history of the world.
This thought provoking and original book provides a better insight into the life of "just your average Muslim" than you will find anywhere else. A powerful antidote to common but exhausted stereotypes, it challenges non-Muslims to re-examine their perceived ideas of what they "think they know" and Muslims to explore how they portray themselves to the world. It encourages us all to reflect on our similarities, not our differences.
——————————
Zia Chaudhry's family originally came from Pakistan, and he was brought up in Lancashire and Liverpool. After graduating from Manchester University, he was called to the bar in 1991. In the last decade he has become increasingly involved in inter-faith dialogue, and has addressed a variety of audiences, including the judiciary, school pupils, criminal offenders and assorted Church groups. He featured in the ITV series Soul to Soul hosted by Jo Brand, and has made numerous radio appearances discussing Islam and related issues.