Contact Katherine for more information:
Contact Sue for more information:
Contact Becke for more information: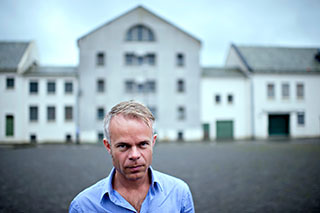 Tore Renberg
Tore Renberg is a multi-award-winning author, literary critic and Norwegian TV personality. A student of philosophy and literature at the University of Bergen, where he met lifelong friend Karl Ove Knausgård, Tore achieved major success at the age of 23, with the short-story collection Sleeping Triangle. He followed this with the novel The Man Who Loved Yngve, which made into a successful feature film. Four further novels with the same protagonist went on to sell over 400,000 copies in Norway. In addition to his work as an essayist and novelist, Tore has played in several bands, and written for the screen and the theatre. His work has been translated into 19 languages.