Contact Sue for more information:
Contact Becke for more information: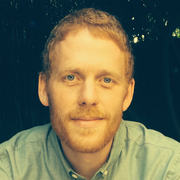 Paul Behrens
PAUL BEHRENS is an Associate Professor in Energy and Environmental Change at Leiden University, the Netherlands. He completed his PhD in physics at the University of Auckland, New Zealand. His work on climate change has appeared in leading scientific journals and his work on science communication has appeared in The New York Times, Scientific American, and has been featured on the BBC.  Behrens urgent and highly readable book on the environmental crisis THE BEST OF TIMES, THE WORST OF TIMES will be published by The Indigo Press in July 2020.