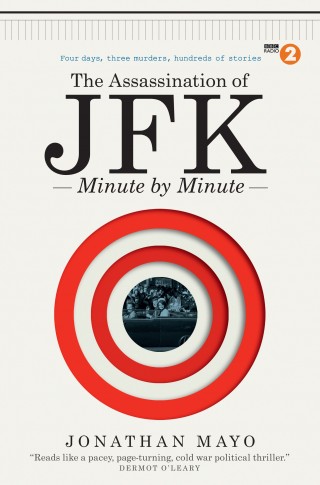 The Assassination of JFK
Minute By Minute
This book is concerned only with the people – from the highest to the lowest – who were caught up in a four-day whirlwind in November 1963.
From Dallas nightclub reporter Tony Zoppi, who found himself carrying the president's casket; Secret Service agent Clint Hill beating his hands in despair on the trunk of the limousine as he watches Kennedy die; Howard Brennan, a construction worker on a lunch break watching a man take aim on the motorcade with a rifle; reporter Hugh Aynesworth with only an electricity bill on which to write notes for the scoop of his career; DJ John Peel a few feet from Oswald as he's questioned by the press; to Robert Kennedy sitting in the dark in the back of an empty army truck, waiting for his brother's body to arrive.
The book's source material is memoirs, and evidence given under oath. The Assassination of JFK: Minute by Minute gives a blow by blow account of the events as they unfolded.
This account stands out

The Bookseller