Contact Sue for more information: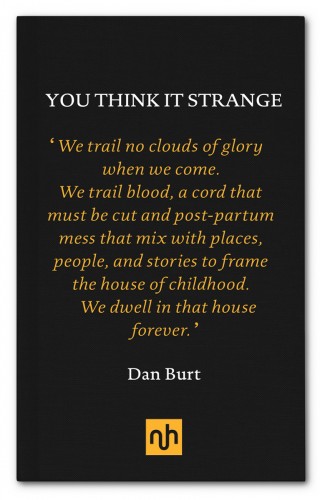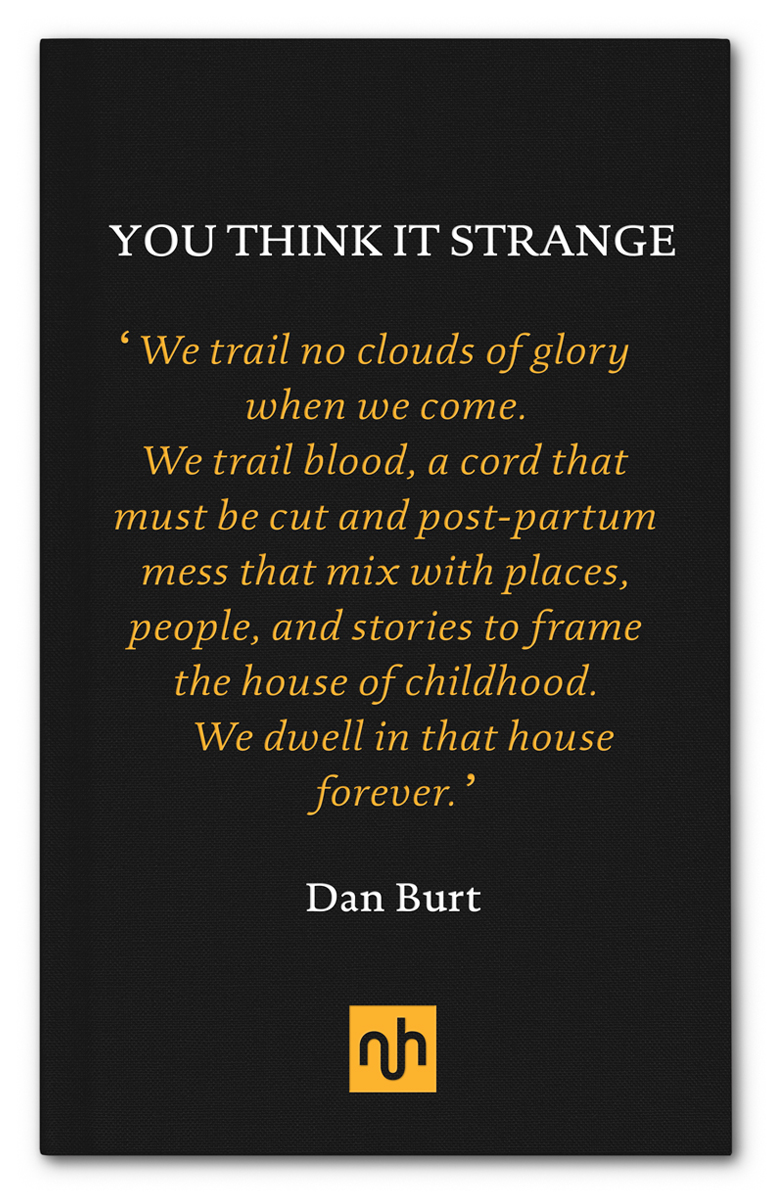 Download press release
You Think It Strange
A brutal, unforgiving world is richly evoked in this spirited and riveting account of a tough Philadelphia childhood
'Prostitution, gambling, fencing, contract murder, loan sharking, politicalcorruption and crime of every sort were the daily trade in Philadelphia'sTenderloin, the oldest part of town. The Kevitch family ruled this stew for halfa century, from Prohibition to the rise of Atlantic City. My mother was a Kevitch.'
Dan Burt is a well-known international businessman and lawyer who has reached the very pinnacle in both fields. He is also a published poet whose work has appeared in PN Review, TLS, and the New Statesman. Burt's life is one of vast contrasts, an extraordinary journey and a classic rags-to-riches story.
He was born in 1942 in one of South Philadelphia's toughest neighbourhoods, the Tenderloin, the son of a butcher who left school at thirteen when the Depression began and a mother, a high school graduate, whose family controlled the Tenderloin area of central Philadelphia. His father worked hard, worried about money, was a serial adulterer and settled disputes with his fists. His mother's family, though she did her level best to conceal it, were violent gangsters whose criminal activities bestowed a wealth and privilege that his father could only dream of. They were on a collision course from the off and as Burt says, 'My parents' marriage was a bare-knuckle fight to the death.'
From his last year in primary school, through his first three years of college he was on relentlessly punishing schedule as a butcher after school and on weekends, as well as, in summers, a mate on a sport fishing boat for charter off the New Jersey coast. His schooling included attending LaSalle College, a local Christian Brothers college catering to lower middle and working class boys. Burt was destined to follow the family footsteps into punishing physical work accompanied by a sideline in crime. The remarkable change in his fortunes began when, from LaSalle, he went to Cambridge University to read English in 1964, selected by the Director of English Studies at St. John's, Hugh Sykes-Davies, as his annual "wild card". He returned from St. John's to law school in the US, graduating from Yale in 1969.
This punchy, yet lyrical memoir is magically rendered, vividly evoking the smell, heat, atmosphere and raw emotion of downtown Philadelphia. From his sprawling extended family to every day faces he sees on the streets, Dan Burt deftly brings each character alive with empathy, a dark humour and feeling.
Mixing working-class roots and mean streets with college cloisters and Ivy

League privilege, Burt is forever trying to make sense of his many-sided identity,

though in a commendably unsolipsistic way.

TLS

Burt's tough, terse language explores the human truth reached when all protective skin is stripped away.

The Times