Contact Becke for more information: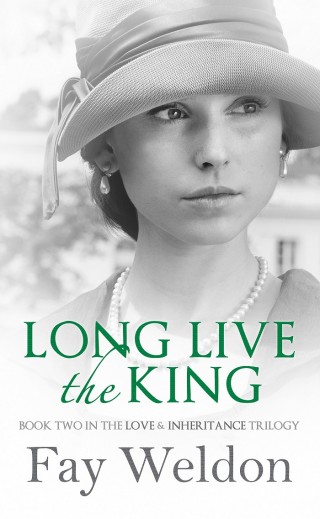 Long Live the King
The second novel in the irresistible and highly acclaimed Love and Inheritance Trilogy.
In the prequel, Habits of the House – a brilliantly turned historical novel by one of our sharpest observers – Weldon introduced the aristocratic Dilberne family and life at 17 Belgrave Square as the family faced financial ruin. Now 1901 is coming to an end and the new year brings a frenzy of anticipation for the coronation of Edward VII.
The family fortune has been restored, and the country mansion saved. Lord Robert's son, Arthur, is married to Chicago heiress, Minnie, who is pregnant with a potential heir, and trying to rub along with her rather controlling mother-in-law, Lady Isobel. Head-strong and radical daughter
Rosina continues to kick against convention and is threatening to run off to Australia. When the household learn that Adela, their sixteen-year-old niece has been orphaned and might be coming to live with them they are too preoccupied with the mink trim and ritual of the imminent
coronation to realise that the young girl has taken up with a troupe of fake spiritualists. Below stairs, the servants continue to steam open letters and quietly steer the household.
Long Live the King continues the Love and Inheritance trilogy with Weldon's trademark joie de vivre draws readers into the lives and loves, morals, manners and misbehaviour of an aristocratic family as they embrace a new century.
Weldon at her most spellbinding

The Spectator

Her keen wit, beady eye and adroitly deployed research make for pure

pleasure

Daily Mail