Contact Sue for more information: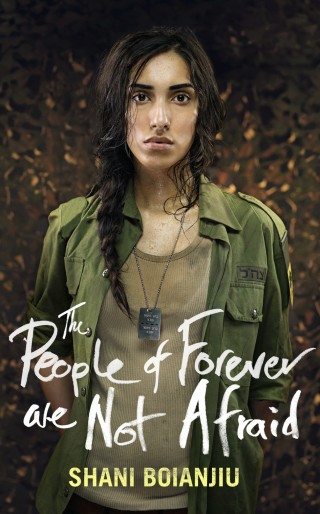 The People of Forever are not Afraid
Lea, Avishag and Yael are school friends in a small town in northern Israel. During dull lessons they play the game Exquisite Corpse and daydream about the boys they fancy. When they hit eighteen they are conscripted into the army.
Stuck on checkpoint duty with fellow soldiers she hates, Lea relieves her boredom by creating an imaginary family life for a dishevelled Palestinian man that passes every day; Yael takes to sleeping with a boy she is training, in between breaking up and getting back together with her boyfriend at home; and Avishag's days are spent guarding the Egyptian border, catching smugglers and watching Sudanese refugees throw themselves on the barbed wire fence.
They wait in the dust for something to happen, caught in that single, intense second before danger erupts.