Contact Sue for more information: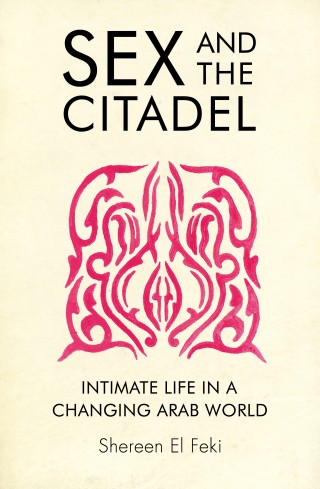 Sex and the Citadel
Intimate Life in a Changing Arab World
As political change sweeps the streets and squares, parliaments and presidential palaces of the Arab world, Sex and the Citadel looks at upheaval a little closer to home – in the sexual lives of men and women in Egypt and across the region. The result is a fascinating account of an aspect of Arab society that is still largely hidden from view.
If you really want to know a people, start by looking inside their bedrooms.
Sex is entwined in religion and tradition, politics and economics, gender and generations, making it the perfect lens for examining the Arab region's complex social landscape. Sex and the Citadel takes a fresh look at the sexual history of the Arab world, and brings new voices to the debate over its future: from the taboo of premarital sex to trouble in the conjugal bed; from sexed-up writing to censored movies; from debates over sexual education and abortion to the incendiary topic of unwed motherhood; from the booming business of sex work to the struggles of those who break the heterosexual mould.  This is not another book about what's wrong in the Arab world. It's about what's right: how people are finding solutions to their problems, while staying true to their religion and culture, and what this means for the future of democracy across the region.
Based on five years of ground-breaking research across the region, Sex and the Citadel is a highly personal, and often humorous, account of one woman's journey to better understand Arab society at its most intimate, and in the process, better understand her own origins. Whether it's female circumcision or fellatio, pregnant virgins or desperate housewives, fearless activists or religious firebrands, Sex and the Citadel offers unique and timely insight into everyday lives at a pivotal moment in history.
Highly researched and refreshingly amusing… an honest appraisal of a culture and religion in turmoil

Malu Halasa, The Times Literary Supplement

A brave, constructive and critical book that unites rather than divides, and attempts to understand rather than to compare and contrast

The Literary Review