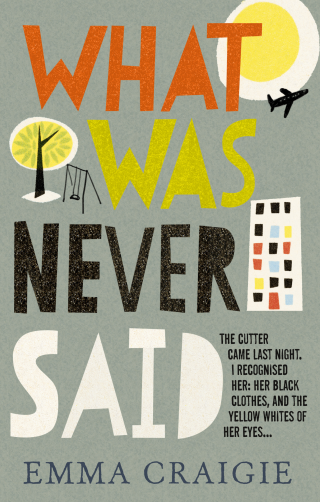 What Was Never Said
The practise of FGM, poignantly and honestly told in the words of 15 year old Zahra
"Emma Craigie's poised style is powerful and stripped of sentimentality"
Independent on Sunday
~
15-year old Zahra has lived in England most of her life, but she is haunted by memories of her early childhood: the warm sun and loud gunfire, playing with her older sister in the time before "the visitors" came. It is hard to make sense of everything that happened, and it feels impossible to talk about, but when three eerily familiar women arrive unexpectedly for tea Zahra realises that the dangers of the past could still destroy her.
~
What was never said is the powerful story of a girl navigating the demands of two very different and conflicting worlds; a tale of surviving loss and overcoming fears; a story for young adults with a hugely controversial, important and global subject matter at its heart.
Emma Craigie is a writer and teacher. She is the author of Chocolate Cake with Hitler (Short Books) and Who Was… King Henry VIII (Short Books). She lives in Somerset with her husband and four children.