Contact Becke for more information: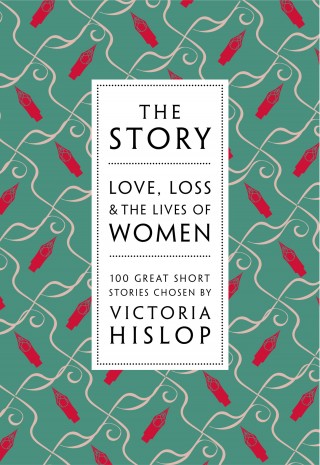 The Story
Love, Loss & the Lives of Women
Featuring two centuries of women's short fiction, ranging from established Queens of the short story like Alice Munro and Angela Carter, to contemporary rising stars like Miranda July and Chimamanda Ngozi Adichie, this is the biggest and most beautiful collection in print today.
Handpicked by one of the nation's favourite novelists, Victoria Hislop – herself a great writer of, and champion of, short stories- and divided thematically into collections of love, laughter and loss, there's a story for every mood, mindset and moment in life.
Contributers include: Margaraet Atwood, Angela Carter, Emma Donoghue, Daphne Du Maurie, Stella Duffy, Susan Hill, Doris Lessing, Penelope Lovely, Katherine Mansfield, Hilary Mantel, Lorrie Moore, Alice Munro, Ali Smith, Muriel Spark, Alice Walker, Jeanette Winterson, Virginia Woolf.