Contact Becke for more information: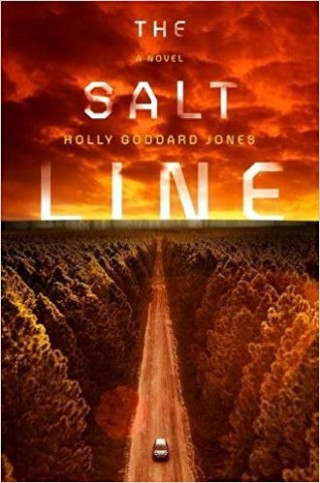 Download press release
The Salt Line
American writer Holly Goddard Jones garnered outstanding praise for her debut novel The Next Time You See Me in 2013.  Kate Atkinson commented that the novel was "rich in character…immensely satisfying" and Gillian Flynn called it "mesmerising".  Jones returns this September with a gripping story of survival and humanity.
In an undisclosed future, the United States has been divided into zones with metropolitan borders receding behind "salt lines," rings of scorched earth that protect citizens from a deadly disease-carrying tick.  Those inside the salt line live a safe, comfortable life, and only extreme adventure seekers and adrenaline junkies journey beyond the line to the American wilderness.  When one group of thrill seekers — each with his and her own agenda — ventures beyond the line, they quickly find themselves not only at the mercy of these deadly ticks, but held captive by a community of outer-zone survivors determined to protect their own existence.
Mirroring real-world issues from today's headlines, THE SALT LINE features a wealthy businessman with menacing political aspirations, an insect carrying a deadly disease, a great physical and societal divide between the wealthy and disenfranchised, and a future where abortion is outlawed. Into this dismal world, Jones brings strong diverse female protagonists who dominate the plotline, controlling their own stories instead of furthering those of male leads.