Contact Becke for more information: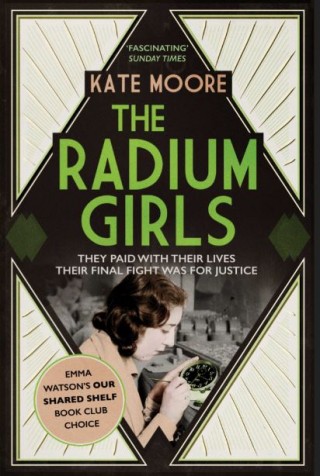 Download press release
The Radium Girls
They paid with their lives. Their final fight was for justice
The Radium Girls is the incredible true story of the young women exposed to the 'wonder' substance of radium and their brave struggle for justice.
During the First World War, teenage girls flocked to work in the new radium-dial studios. As the years passed, the women began to suffer from mysterious and crippling illnesses, but their employers denied all responsibility. So these courageous women – in the face of unimaginable suffering – became determined to fight back, launching a ground-breaking battle for workers' rights and scientific recognition that still resonates today. Drawing on previously unpublished diaries, letters and interviews, the book showcases the spirit and tenacity of a group of women who refused to stay silent, and in so doing changed the world. By turns heart-breaking, enraging and inspiring, it is an unputdownable and intimate narrative you will never forget.
"In this thrilling and carefully crafted book, Kate Moore tells the shocking story of how early 20th-century corporate and legal America set about silencing dozens of working-class women who had been systematically poisoned by radiation … As Moore explains so lyrically, for a long time the "radium girls" thought they were the luckiest girls in the world … Even when it became evident that radium was deadly, the employers refused to admit liability … But the establishment had not reckoned on the bravery and determination of the radium girls"

The Mail on Sunday

"[A] diligent account … Moore has proved to be a prodigious researcher, drawing on unpublished sources and interviewing dozens of family [members] and descendants of the dial-painters … The overall tone of this fascinating social history – one that significantly reflects on the class and gender of those involved – [is] Catherine Cookson meets Mad Men … The importance of the brave and blighted dial-painters cannot be overstated."

The Sunday Times

"Heartbreaking … What this book illustrates brilliantly is that battling for justice against big corporations isn't easy … [The radium girls' story is] a terrible example of appalling injustice."

BBC Radio 4

"Kate Moore pays tribute to last century's tragic factory workers, who suffered grotesque poisoning from luminous paint … Moore learned about the "radium girls" when she directed a play about them, and she writes with a sense of drama that carries one through the serpentine twists and turns of this tragic but ultimately uplifting story. She sees the trees for the wood: always at the centre of her narrative are the individual dial painters, so the list of their names at the start of the book becomes a register of familiar, endearing ghosts."

The Spectator