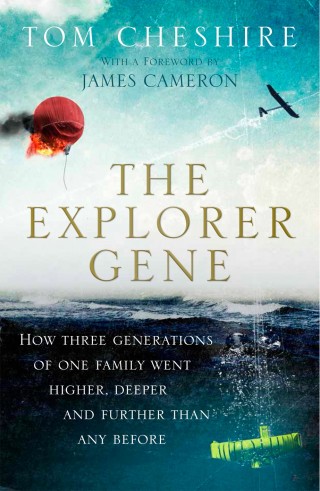 Download press release
The Explorer Gene
A fascinating study of the explorative urge that pushes people to go to heights depths and breadths never before reached.
The Piccard family are an entire clan of just this type of boundary pusher.  An imposing group, all towering over 6ft5, with high foreheads and leonine hair they are more than just a family of thrill-seekers.  Great uncle Jules helped build the first hydroelectric power plant in the world.  Grandfather Auguste went higher than any man before him, to the edge of space, in a balloon he designed himself.  And when his twin brother Jean-Felix bettered his record, Auguste constructed his own submersible and went deeper than any man before him.  He held the deepest dive record, posthumously, for decades.
Auguste's grandson Bertrand wanted to escape the family name and became a psychiatrist.  He then became the first person to circumnavigate the world in a balloon.  Now, like his grandfather, he's building his own vehicle: a solar-powered plane to fly across the globe non-stop.
With an introduction from James Cameron, director of Avatar and Titanic, and the man who stole Auguste's deepest dive record in 2012, this book is the remarkable story of the human impulse to go to extremes.  While it may seem like the Piccard family coasted on breakthrough after breakthrough, they won their achievements as private individuals, without government support.  And they were frequently ridiculed for their efforts (it was years before NASA adopted both Jean-Felix's and Bertrand's techniques).  The stories of four great visionaries come together to form a family history that is both inspirational and wondrous; paean to the power of the individual to spur innovation, even when the consensus is against you.