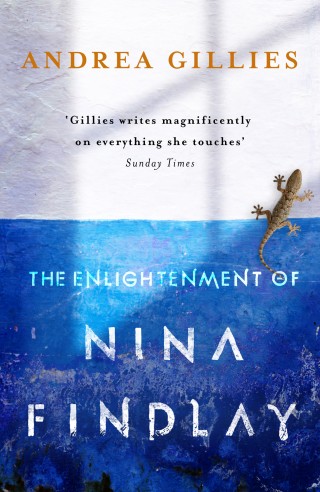 The Enlightenment of Nina Findlay
Nina Findlay is unravelling the knot of her life.  On the small Greek Island of her honeymoon 25 years earlier, she is working backwards to explain how she has come to be here, suffering from "survivor's euphoria" after a car accident.
Growing up in Scotland she thought her life would unfold seamlessly like an old folktale; best friends with the two boys next door: one becoming her husband, one remaining best friend.   An unusual triangle, but one which seemed stable; until Nina's sister-in-law died, her brother in-law appeared on her doorstep, and the whole delicate balance was thrown into chaos.
Now Nina thinks that perhaps it is not this "survivor's euphoria" she is experiencing, but romantic love, always a kind of undiagnosed madness.  Obsessing over the events of the past, analysing and remembering, an old diary she has brought with her becomes a key, and she embarks on a new journey, back to Scotland, to the devastating love triangle and to herself.