Contact Sue for more information: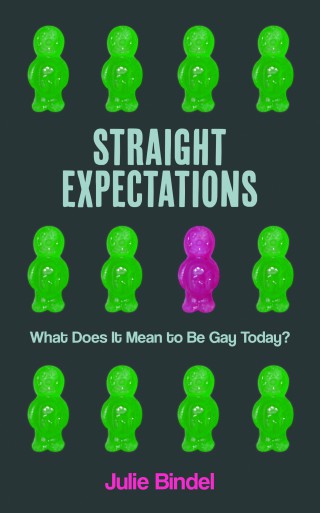 Download press release
Straight Expectations
WHAT DOES IT MEAN TO BE GAY TODAY?
In STRAIGHT EXPECTATIONS, journalist, campaigner and political activist Julie Bindel looks at all aspects of lesbian and gay life and asks – in the era of same-sex marriage and equal rights – what it really means to be lesbian and gay today.
2014 has seen significant change for the lesbian and gay movement in the UK. Laws have been passed allowing same-sex marriage, and amendments to lesbian and gay adoption rights means that legislatively, nothing now separates lesbians and gays from heterosexuals. In the 40 years since the gay liberation movement was founded, gay men and lesbians have never been on such an equal footing to heterosexuals.
But does this legislative parity translate into real life? There is still anti-gay bullying in schools and the workplace, lack of decent representation in the media and sport, and physical and verbal attacks in the streets.  And has the gay and lesbian movement even been fighting the right fights? In Straight Expectations, Julie Bindel, an out lesbian since 1977, tracks the changes in the gay community in the last forty years and asks whether fighting for the right to marry has achieved genuine progress, or whether the new legal rights have neutered a once-radical social movement.