Contact Becke for more information: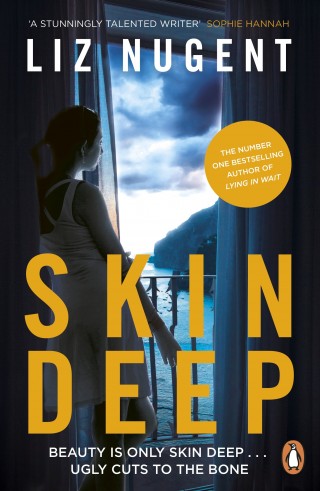 Download press release
Skin Deep
Beauty is only skin deep … Ugly cuts to the bone
The sinister new novel from the bestselling author of Unravelling Oliver and Lying in Wait.
Cordelia Russell has been living on the French Riviera for twenty-five years, passing herself off as an English socialite. But her luck, and the kindness of strangers, have run out.  The arrival of a visitor from her distant past shocks Cordelia. She reacts violently to the intrusion and flees her flat to spend a drunken night at a glittering party. As dawn breaks she stumbles home through the back streets. Even before she opens her door she can hear the flies buzzing. She did not expect the corpse inside to start decomposing quite so quickly . . .
Liz Nugent's novel is the dark, twisted and shocking story of what takes Cordelia from an island childhood in Ireland to ruin in Nice.
'Monumentally good. Liz Nugent is a beautiful writer and among the very best storytellers in the world'

Donal Ryan

'I loved, loved, loved Skin Deep – the compassion of it, the beauty of the language, how glamour and horror intersect, how the tension twists tighter and tighter and is brilliantly done'

Marian Keyes

'A stunningly talented writer'

Sophie Hannah

'Perfect read for those who like their escapism on the darker side'

Ian Rankin

'Utterly gripping, fast paced, and featuring my favourite sociopathic female character since Lady Macbeth'

Louise O'Neill

'Wow! I am lost in admiration – Liz Nugent's storytelling is a wonderful feat of imagination, totally gripping, with a fascinating character at its heart'

Sabine Durrant