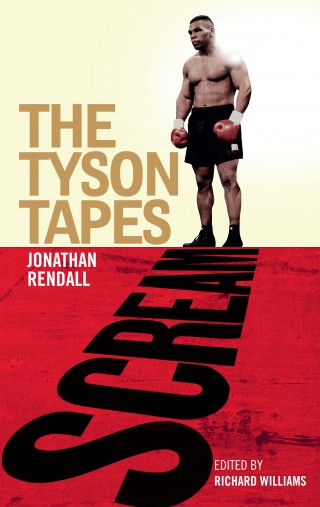 'Scream: The Tyson Tapes'
Introducing notorious boxer Mike Tyson...
"When I saw Tyson training I thought, 'Now that's a great boy.' He was very strong, short, but I always believed that strength is not important. It's how you apply it. He was strong and fast but also smart, and I knew he would go places."
– Jose Torres, Former light-heavyweight champion
The late Jonathan Rendall's exciting biography of Mike Tyson, Scream: The Tyson Tapes will be published by Short Books on the 30th September.
Edited by Richard Williams, the book tells the story of the notorious boxer, via intimate first-hand reports from trainers, gym-mates, boxers and press agents, interspersed with Rendall's atmospheric prose immersed in the vernacular of the boxing ring. This compelling short biography chronicles the meteoric rise and fall of one of the most controversial figures in world sport.
Michael Gerard Tyson grew up in almost indescribable poverty in the ghettos of Brooklyn. Incarcerated in a young offender institution at the age of ten, he was pulled out of reform school by a former boxer two years later – a twelve year old boy often mistaken for a man of twenty. Tyson was introduced to maverick septuagenarian boxing trainer Cus D'Amato, who housed boxers in a remote mansion in the Catskill mountains.
In Scream, Jonathan Rendall presents an oral history of the Tyson years from that first meeting with D'Amato to his last round in the ring.
Jonathan Rendall was a prolific sports writer for the major British newspapers including the Observer and the Independent on Sunday. His first book This Bloody Mary is the Last Thing I Own, about boxing, won the Somerset Maugham award.  His second, Twelve Grand, was made into Channel 4 series The Gambler.  His third was a critically acclaimed memoir about adoption, Garden Hopping.