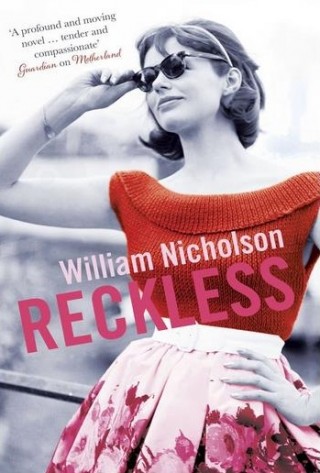 Reckless
'A profound and moving novel…tender and compassionate.'
The Guardian on Motherland
1945  – The Second World War has gone on too long. Shops are closed 'for the duration'. Life has paused for the duration. A little girl Pamela is growing up too fast. A young Englishman, Rupert Blundell, vows there will be no more wars. Both are waiting for their lives to begin.
Then comes Hiroshima. Finally the war is over.
Seventeen years later Rupert is now strategic advisor to Lord Mountbatten, and his close confidant. Pamela is eighteen and has moved to London, eager for love and experience of every kind. Parties at Cliveden with Stephen Ward, Christine Keeler and the Astors follow – a whirlwind. but beneath the glamour lies quiet desperate terror as the world spins ever closer to nuclear war.
William Nicholson's plays include Shadowlands and Life Story both of which won the BAFTA Best Television award of their year. He co-wrote the film Gladiator which won an OSCAR and more recently scripted Les Misreables and Mandela which is out in the UK early 2014. He lives in East Sussex with his wife Virginia Nicholson.
"A superbly intelligent wartime romance"

Daily Mail on Motherland 

"Nicholson tells his ambitious story with a moving eloquence"

Sunday Times on Motherland

"An epic tale of love and loss…one to get lost in."

RED on Motherland