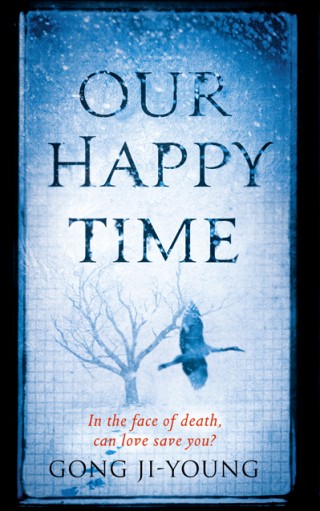 Our Happy Time
In the face of death, can love save you?
Translated by Sora Kim-Russell
Introducing one of Korea's most beloved and critically acclaimed woman novelists
An amazing novel about forgiving and being forgiven, about loving and being loved, and about happiness… that can be found in a truly unlikely place
Yujeung – beautiful, bright, wealthy – is lying in her hospital bed, recovering from her third suicide attempt, when she receives a visit that will change her life. Her no-nonsense aunt, a nun, appears and suggests Yujeung accompany her on a charitable visit to death row.
 At first, Yujeung is resistant. But something compels her to go to the prison, and there she meets Yunsu, a convicted murderer who will soon be put to death. Though repulsed by his crimes, Yujeung is struck by the depth of his suffering. She returns to visit him the next week. And the next…
 During their much-anticipated hour-long encounters, Yujeung and Yunsu slowly reveal to each other the dark secrets of their pasts, the hidden traumas that have shaped their lives and they form a deep bond. But Yunsu's hands are always in cuffs, the prison officers are permanently in the background, and the two young misfits can never lose sight of the fact that their happy time together is tragically brief.
GONG JI-YOUNG is one of Korea's most beloved and critically acclaimed novelists. She has sold over 10 million books. Many of her novels have been adapted for film. Her awards include the 2011 Yi Sand Literary Award, the 21st Century Literary Award, The Korean Novel Prize and Special Media Award from Amnesty International for Our Happy Time.  This is the first time Gong Ji-Young's work will be published in English Language.
Korea will be the market focus for 2014 London Book Fair
Read here Gong Ji Young interview in The Observer