Contact Becke for more information: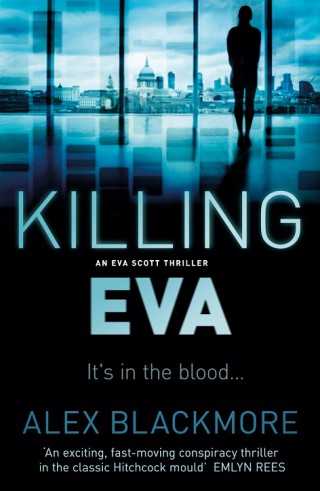 Download press release
Killing Eva
Introducing a gripping new voice and the formidably authentic protagonist Eva Scott
Witnessing a dramatic death at London's Waterloo Station triggers a series of events that shatter Eva
Scott's world. Dying words uttered on the station concourse awaken a history she had thought long
buried. But the past is about to be resurrected, in all its brutal reality.
Alex Blackmore's second novel confirms her place on the thriller scene. A fast-paced conspiracy with an impressive female lead, Killing Eva ensures that Blackmore will be an author to watch.
'An exciting, fast-moving conspiracy thriller in the classic Hitchcock mould'

Emlyn Rees

'Fast paced, full of action and with an impressive female lead character – this is a seriously gripping page turner from a talented writer.'

Closer

'If you love sci-fi and intelligent reads with dynamic characters, this is the book for you.'

Candis Magazine