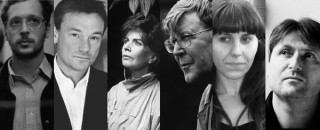 Independents Day ICA
The Independent Alliance of Publishers in partnership with the ICA present a one day festival to celebrate and explore independence in all its many guises, focusing on the core values of independence, integrity and innovation.
In the current cultural environment it seems that we are in danger of neglecting the power of individual creativity, a strength that brings such diversity and excitement to our lives. Join us for an ambitious day of discussion, debate and entertainment delivered by invited special guests from across our independent arts industries, publishing, theatre, film, art and music.
Full information and programme here