Contact Becke for more information: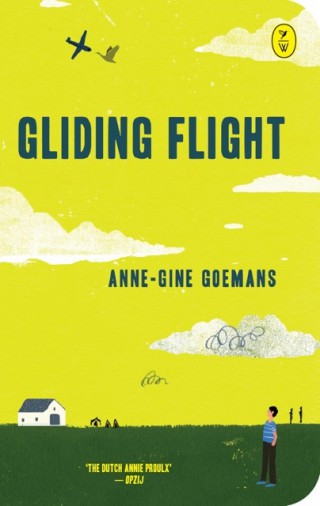 Download press release
Gliding Flight
Translated from Dutch by Nancy Forest-Flier
Gliding Flight is a fresh and uplifting tale about the universal themes of an adolescent life―bizarre, adventurous and hilarious. Inventive, dreamy Gieles lives with his father and a flock of geese on a spotters' campsite beside an airstrip. The landscape is as isolated as Gieles himself. The fourteen-year-old boy is longing for affection –  from his mother, who is always away on hopeless missions to save the world from starvation to the mysterious dreadlocked girl he has met online. With an ingenious but dangerous plan, he tries to attract their attention. 
Gliding Flight is one of four novels launching the new imprint World Editions
A book you feel homesick for as soon as you've turned the last page.

Peter Buwalda, author of Bonita Avenue

The Dutch Annie Proulx.

Opzij