Contact Becke for more information: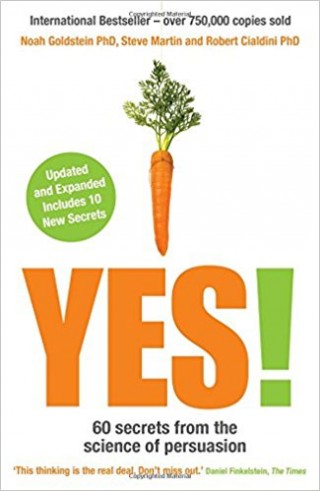 Download press release
Yes!
60 secrets from the science of persuasion
Ten years ago a team of persuasion scientists published a book with a bold claim: Anyone who wanted to be more influential in their professional and personal lives could be, simply by following a hidden set of rules scientifically proven to work. Yes! 50 secrets from the science of persuasion quickly hit the global bestseller lists becoming an indispensable guide for leaders, business executives, marketeers, parents and even politicians. This special tenth anniversary edition of Yes! includes ten new chapters and dozens of new insights — all scientifically proven to help you become more persuasive.
● What can you do on tomorrow's commute to increase your powers of influence? ● In pitches and interviews are you more likely to be successful if you go first or last? ● Do your teeth really appear whiter if you use toothpaste made by a company that donates to charity? ● Does your job title make you appear taller or shorter (and why does it matter)? ● To attract more customers should your company slogan be a statement or a question? ● Why are online ads persuasive (even if you don't see them)? ● And should your Tinder profile really be written in rhyme?
Over the past decade ideas from Yes! have been embraced not only by business but by governments too. The ideas are arguably more relevant than ever
'Completely changed my way of looking at the world … the Freakonomics of social psychology. It's a handbook to the world.'

Daniel Finkelstein, Executive Editor, The Times

'Surprising, provocative, fun.'

Tim Harford, The Undercover Economist