Contact Becke for more information: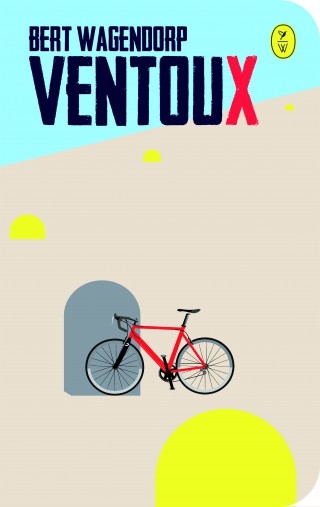 Download press release
Ventoux
What exactly happened on that mountain thirty years ago?
"Wagendorp presents his readers with scenes of hilarity and raw conflict … A novel the reader can easily identify with."
de Morgan
"Hilarious, stirring, feel-good."
NRC Handelsblad
In 1970 Eddy Merckx won his second Tour de France. I was six, watching TV with my father, and saw Merckx, the cycling marvel. 'The cannibal,' said my father. 'So young and already so good. He's going to sweep the board. No one can compete with him.' I reversed the handlebars on my bike and did a circuit around the neighbourhood. I imagined that I was Merckx on the Tourmalet. I looked back: no one! I'd left them all for dead … The seed was sown that summer. The urge to sit on a racing bike again myself came back later. That was after I had read The Rider by Tim Krabbe. I was fifteen, read it at one sitting and knew instantly what I had to do.
~
During the summer of 1982, six friends climb the legendary Mount Ventoux on their bicycles. A tragic accident claims the life of one of the group on the descent – the promising poet Peter. Thirty years later, the remaining group make the trip again in memory of Peter and travel back into the past with their innermost worries and fears gnawing away at them. What exactly happened on that mountain thirty years ago, and why are they so intent on going back?
Bert Wagendorp is a journalist and successful author. He has covered many cycling events for Dutch newspaper de Volkskrant, and co-founded a Dutch cycling magazine. He was the London-based cycling correspondent for de Volkstrant for four years. Ventoux has sold over 140,000 copies in the Netherlands.
Ventoux is translated from the Dutch by Paul Vincent.