Contact Becke for more information: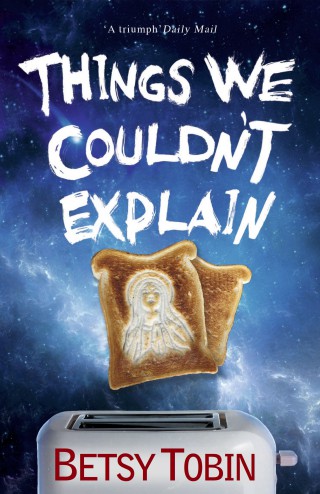 Download press release
Things We Couldn't Explain
A tale of young love, thwarted desire and the slippery nature of faith...
I was born sighted.  In fact, the world was mine for more than five years.  Sometimes I think I stored up a lifetime of pictures over that time, an endlessly revolving kaleidoscope of images that I will never get through, no matter how many times I turn them round and round in my mind.  Ethan is convinced my world is brighter than his.  He's decided that the world in my head is like some kind of pop-up greeting card: bigger, better, and more vibrant.  But at the same time, not quite real.
Jericho, Ohio, 1979.  Beautiful blind seventeen year-old Annemarie is drawn to Ethan, and he to her, but they do not act on their impulses. When she discovers she is pregnant, Annemarie protests her innocence, and doctors soon establish the pregnancy must be the result of a genetic accident. But then Ethan encounters a vision of the Virgin Mary, and all hell breaks loose in the small town.  Over the long, hot summer a battle ensues between local church officials, who claim the pregnancy is a genuine case of Immaculate Conception, and medical specialists, who insist it has been caused by a chromosomal abnormality.
As the two lovesick teenagers are caught in a religious maelstrom, science and faith (and doubt) clash as never before.  Things We Couldn't Explain is a beautifully written, brilliantly witty coming-of-age story.