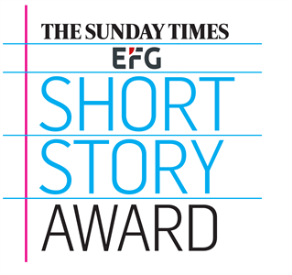 The Sunday Times EFG Short Story Award 2018
WINNER ANNOUNCED 26th April 2018
The American writer, Courtney Zoffness, has won the 2018 Sunday Times EFG Short Story Award for her story PEANUTS AREN'T NUTS.  Zoffness, an exciting and fresh new voice, is only the second ever woman to win the prize. She triumphed over an immensely tough all-American shortlist of established writers that included four other women.  The winning story explores the confusing relationship between a high school student, Pam, and her biology tutor, Mr. Peebles, who is arrested in a child-predator sting operation.  The story is based on the author's own personal experience of being taught by someone who was subsequently imprisoned on child pornography charges.
This year the Award saw a record number of entries, with writers from forty countries and seven continents submitting their work. Five out of the six shortlisted stories were by women.
Judge Sebastian Faulks commented, 'There was something about Peanuts Aren't Nuts that spoke to all of us. The narrative arc was beset by dangers and required immaculate judgment of tone. It was a high-tariff endeavour, exactly brought off. And at its heart it had that precious thing that underlies the best fiction. It's not just about giving a voice to the overlooked; it is about valuing the inner world above the outer – dramatically reminding us that this quiet place is where lives are shaped.'
Reflecting upon the short story form, Courtney Zoffness said 'Short stories don't have latitude for wasted words or tangents.  As a literary writer who values diction and cadence as much as drama, I love working in a form that not only embraces such close attention to language, but depends on it.'
Zoffness lives in Brooklyn, New York, and is an assistant professor of English and director of the creative writing programme at Drew University, New Jersey. She is currently writing a debut novel based on her winning short story.
With the winner's prize at £30,000, the Sunday Times EFG Short Story Award is the world's richest and most prestigious award for an English-language single short story and regularly attracts some of the finest literary talent from around the world. The shortlisted writers each receive £1,000. Past winners and shortlisted authors have included Junot Diaz, Hilary Mantel, CK Stead, Emma Donoghue, Madeleine Thien, David Vann, Colum McCann, Anthony Doerr, Edith Pearlman, Petina Gappah, Elizabeth Strout, Yiyun Li and Ali Smith.
For full details of the Award visit: www.shortstoryaward.co.uk
"The best gifts come in small packages"

Anne Enright