Contact Becke for more information: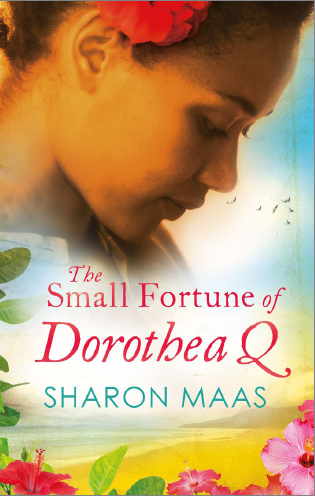 Download press release
The Small Fortune of Dorothea Q
Thirty years of family secrets. Three generations of women.
One family heirloom that could change everything.
~
When she ran away from her childhood home in Guyana, Rika swore that she would never return. Cut off from her family, she has fought hard to make a life for herself and daughter, Inky, in London. Now, over thirty years later, Rika's cantankerous, wheelchair-bound mother, Dorothea, arrives in London. But as old wounds re-open, Dorothea and Rika are further apart than ever.
Inky soon learns that her grandmother is sitting on a small fortune. As she uncovers the secrets of the past one by one, she unravels the tragedy that tore her mother and grandmother apart. But nothing can prepare her, or Rika, for Dorothea's final, unexpected revelation.
~
The true story behind the novel
The British Guiana One Cent Magenta stamp recently sold for a record-breaking £5.6 million at a New York auctionby Sotheby's – making it the world's most valuable object by weight and size.
For Sharon Maas there is a personal connection to the world's most famous stamp which bears the initials of postal clerk Edmund Wight, also her great-great Grandfather. His role in its genesis inspired her to write a novel, which was signed by Bookouture as part of a twobook deal.
Sharon says: "Growing up, the story of the innocent signing of a stamp that would go on to earn a fortune always fuelled my imagination. What if another one of those stamps survived within the family, I asked myself; what if it turned up in one of those drawers I used to burrow through as a child? Those 'what ifs' never left me and, after the publication of my first three novels, it became the inspiration for a story in which just such a stamp turns up – a family heirloom worth millions. The Small Fortune of Dorothea Q is the result".