Contact Becke for more information: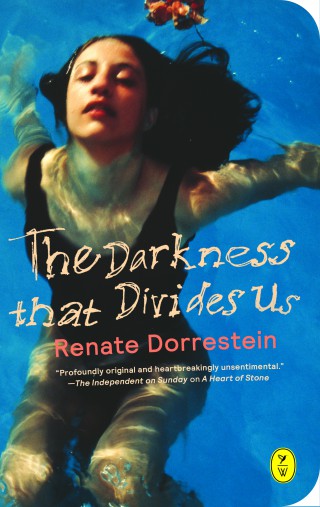 The Darkness That Divides Us
The past has a way of catching up with Lucy...
"An intriguing psychological portrait"
de Volkstrant
~
The summer we turned six – one after the other, in dribs and drabs, but pretty close to one another all the same – it wouldn't stop raining. It rained so hard that our toes went mouldy inside our boots and our fingertips were permanently wrinkly. It rained morning, noon and night; it rained for every birthday party, right to the bitter end when out parents came to pick us up. Umbrellas on your birthday were a bad omen; everyone knew that. It meant something was hanging over your head, something bad was just waiting to happen.
Growing up in the old rectory of a peaceful Dutch village with her beautiful, eccentric mother and their two endearing male "lodgers," Ludo and Duco, Lucy is the popular, wildly imaginative leader of the preschool set. Late one night a crime that shakes the small community to its core topples Lucy's world. When her mother is sent to prison for murder, Lucy and her "uncles" leave the village to start over in the Outer Hebrides, where she soon becomes part of a gang of equally wild and audacious Scottish children. But even here, in this remote corner of the world, the past has a way of catching up with her.
~
Renate Dorrestein is a bestselling author in the Netherlands and around the world. Her novels have been made into films and translated into fifteen languages. She has twice been nominated for the IMPAC Literary Award and was selected as one of Barnes & Noble's 'Great New Writers'.
"Dorrestein's characters have boundless survival instinct and infinite courage, which makes their loneliness all the more poignant."
de Volkskrant