Contact Becke for more information: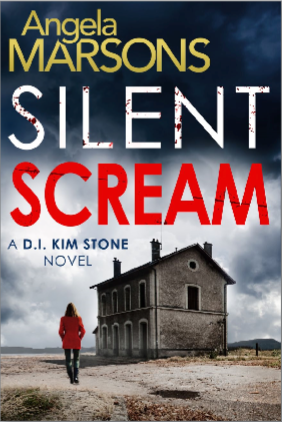 Download press release
Silent Scream
Introducing D.I Kim Stone...
Five figures formed a pentagram around a freshly dug mound. Only they knew it was a grave.
Digging the frozen earth beneath the layers of ice and snow had been like trying to carve stone but they'd taken turns. All of them.
An adult-sized hole would have taken longer.
The shovel had passed from grip to grip. Some were hesitant, tentative. Others more assured. No one resisted and no one spoke.
The innocence of the life taken was known to them all but the pact had been made. Their secrets would be buried.
Five heads bowed towards the dirt, visualising the body beneath soil that already glistened with fresh ice.
As the first flakes dusted the top of the grave, a shudder threaded through the group.
The five figures dispersed, their footprints treading the trail of a star into the fresh, crisp snow.
It was done.
~
When a headmistress is found brutally strangled, the death marks the beginning of a spate of gruesome murders that shock the Black Country.
But as human remains are discovered at a former children's home, disturbing secrets are also unearthed. D.I. Kim Stone fast realises she's on the hunt for a twisted individual whose killing spree spans decades.
As the body count rises, Kim needs to stop the murderer before they strike again. But to catch the killer, can Kim confront the demons of her own past – before it's too late?
~
Silent Scream launches exceptional new series heroine D.I. Kim Stone onto the British crime writing scene – determined, uncompromising … and trying to forget an unimaginable tragedy in her past.