Contact Becke for more information: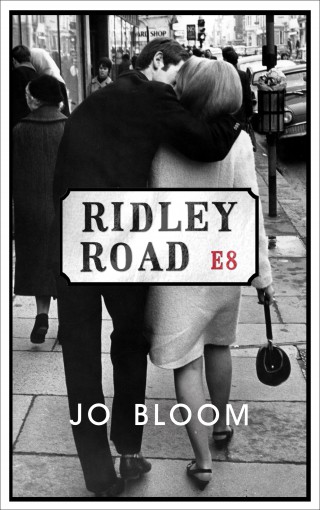 Download press release
Ridley Road
'One August afternoon some summers ago, my dad and I gave a lift to an elderly man called Monty whom we'd met at a funeral. I took my place in the back, and on the drive to the nearest station, listened to them share memories of their early life in post-war East London. But when they mentioned something called the 62 Group, I pushed myself forward and heard about the Jewish community's street resistance to fascism for the first time. Even then I knew I would write about it. This was a tale that hadn't been told before in literature; how, fewer than two decades after Hitler had been defeated and awareness of the atrocities against the Jews in World War II had begun to penetrate the mainstream, British fascism was rearing up again. But now it was opposed by the 62 Group – a band of brave, passionate men who took matters into their own hands and spent the sixties fighting fascism on the streets.'

Jo Bloom
Set in Soho and Hackney's Ridley Road in 1960s London, Jo Bloom's debut novel explores the political unrest and post-war street resistance to the growing fascist extremism which was taking place just as the city was embracing the Swinging Sixties in its coffee bars, its nightclubs and its music and fashion.
It is June, 1962. Vivien Epstein, twenty-two years old and a hairdresser from Manchester, arrives in London having just lost her father. Alone in the world, she is looking for Jack Fox, a man she had a fleeting but passionate love affair with some months before. But the only address she has for him leads to a dead end.
Determined to make a new life for herself, Vivien convinces Barb, the owner of Oscar's hair salon in Soho, to give her a job. There, she is swept into the glittering world of the Swinging Sixties, with its coffee bars and jazz clubs, a place where she begins to feel free.
But still, she pines for Jack. And when she spots him among the crowds at an anti-fascist rally in Trafalgar Square, Vivien is elated. But all is not as it seems…
Jo Bloom has worked in the media in Prague and New York, and was a book reviewer for Time Out for several years. She currently works as a freelancer in arts marketing and press roles, as well as in the e-learning sector. Jo lives in Brighton with her husband and young son.