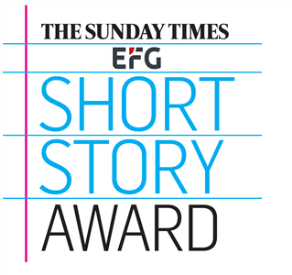 Download press release
JUDGES ANNOUNCED FOR THE WORLD'S RICHEST SHORT STORY PRIZE
SEBASTIAN FAULKS, PETINA GAPPAH, TESSA HADLEY, MARK LAWSON and ANDREW HOLGATE to judge The Sunday Times EFG Short Story Award 2018, now in its ninth year
A prestigious and highly experienced panel of judges has been announced for the world's most valuable prize for a single short story. The judging panel for the 2018 Sunday Times EFG Short Story Award will comprise former journalist and bestselling author Sebastian Faulks; award winning novelist and short story writer Petina Gappah; acclaimed author and short story writer Tessa Hadley and broadcast journalist and author Mark Lawson. Andrew Holgate, Literary Editor of The Sunday Times, completes the line-up. The award is worth £30,000 to the winning writer.
The Sunday Times EFG Short Story Award is a hugely prestigious international prize open to any novelist or short story writer from around the world who is published in the UK. Last year's winner was US author Bret Antony Johnson. Previous winners of the prize include three Pulitzer Prize-winning American authors – Junot Díaz, Anthony Doerr and Adam Johnson – as well as the Chinese-American author, Yiyun Li, CK Stead from New Zealand, Jonathan Tel from England and Kevin Barry from Ireland. Shortlisted authors include Colum McCann, Petina Gappah, Hilary Mantel, Emma Donoghue, David Vann and Gerard Woodward.
The judges are looking for an outstanding English-language story of 6,000 words or under from a fiction author from anywhere in the world who has been published in the UK or Ireland. The winner will receive £30,000, and the five shortlisted writers will each receive £1,000.  A longlist will be announced in February 2018, followed by a shortlist of six in March 2018. The winner will be announced at a gala dinner in London on Thursday 26th April 2018.
Previous judges for The Sunday Times EFG Short Story Award include Rose Tremain, Anne Enright, Joanna Trollope, Richard Eyre, Lionel Shriver, AS Byatt, Nick Hornby, Hanif Kureishi, Mark Haddon, Will Self, David Baddiel, Sarah Hall, Sir Melvyn Bragg and John Carey. The Award is managed by the Society of Authors.
Petina Gappah commented, "It's a huge honour for me to be asked to judge the Sunday Times EFG Short Story Award. I am, above all, a short story writer, and I know many brilliant writers for whom this is a natural medium, but who do not get nearly the same attention they would if they wrote novels. So, it is truly gratifying to see this amount of attention, not to mention money, being given to the form. I look forward to judging this year, and to participating in wider conversations about how to give short stories the higher profile they deserve in the UK and beyond."
Find out more at www.shortstoryaward.co.uk