Contact Sue for more information: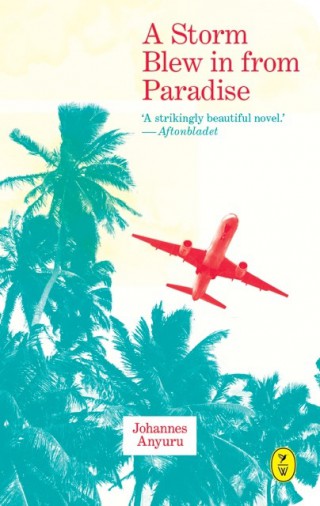 Download press release
A Storm Blew in from Paradise
Based almost entirely on true events, A STORM BLEW IN FROM PARADISE is a huge bestseller in Johannes Anyuru's native Sweden.
The story of a father and the story of his son.
After a lonely childhood in the care of his violent, alcoholic brother, P pursues his dream of flying planes, showing great promise as a fighter pilot. Whilst on military training in Greece, he receives the unsettling news that a coup d'etat has taken place back home in Uganda, led by a soldier named Idi Amin. Terrified of being drawn into Amin's regime, he deserts the air force and flees to Zambia where he unwittingly walks into a nightmare, a vulnerable pawn in the volatile and dangerous power games being played out between nascent African states.
It is also the story of P's son – the author – as rootless, solitary and disconnected as his father. Struggling to come to terms with his father's absence during his childhood and now, his imminent death, the son searches for a sense of understanding, immersing himself in African history and politics. He was born in Borås yet has never felt Swedish, haunted by a distant continent he doesn't know.
A STORM BLEW IN FROM PARADISE is an intensely beautiful novel examining rootlessness and identity, power and violence and the emotional consequences of absence.